Newport Minibus Hire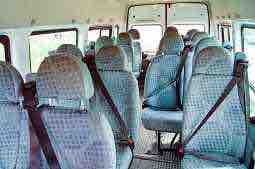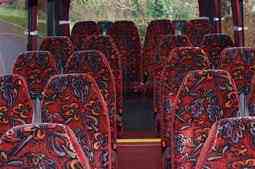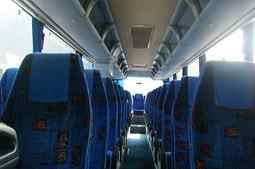 Newport – HOME 
When people in Newport think of minibus hire for their group travel requirements, they think about us. We have an established presence in the region, well entrenched in the minds of corporate groups, students, colleagues, tour groups, event managers, families, and others. They regularly avail our ever-reliable Newport minibus hire services for a wide range of purposes, including airport transfers, sightseeing trips, day trips, nites out trips, stag do and hen do trips, conference and trade fair transfers, corporate training trip, employee pickup and drop trips, concert coach hire, racecourse visits, wedding transfers, funeral processions, birthday parties, and more. 
 
A key attraction of our minibus hire in Newport is our large and varied fleet size. We offer the best vehicles in the market, such as Ford Transit, Mercedes 16 seater, Volvos, and Iveco coaches. Each of these vehicles are a class of its own, spotting various high end accessories, and the most modern gadgets. Passengers are assured of a smooth and safe trip on board these coaches.  
 
Consider a situation when you book a minibus with a provider who has only a single large 53 seater coach that you require, and the vehicle has not yet returned from the previous trip, or is under maintenance. The chances are that the vehicle will be delayed in reaching you, wouldn't not have been cleaned or maintained properly, and the driver would not have had adequate rest in between trips. There is also a good probability of the provider letting you down and cancelling the trip, leaving your group in the lurch. With our Newport minibus hire services, such situations will never arise. We have a large fleet, including many numbers of the same vehicles. Moreover, we have fine-tuned robust systems wherein we always promise only what we deliver, leave sufficient gap in between trips, can ensure each vehicle undergoes regular, periodic maintenance and servicing, and the drivers too have adequate rest.
 
Our drivers are competent hands, who know to drive skillfully, and have many years of experience navigating similar vehicles. They can be relied upon in all circumstances. They leverage their knowledge of local conditions, to use lesser known routes to escape traffic grid locks. We train them in customer care, and they forge an effective team with our customer support team, to deliver everything we promise. 
 
Our customer support team is open 24 hours a day, and ready to help you with anything you may require, even if it is only remotely connected with your minibus hire in Newport. You may rely on our customer care not just for add-ons and special inclusions not part of our standard offerings, but also for making and follow up of appointments at your destination, coordinating pickup and drops, and more. 
 
A key USP of our Newport minibus hire service is the low cost. Generally, when a premium vehicle attracts high rates, and superior, high quality service inflates the rates even more. Not so with us. We offer very low rates for our minibus hire in Newmarket. Our smooth and efficient system allows us to run a lean set up and eliminate waste. We invest in modern vehicles that deliver superior mileage and drastically reduce maintenance. Our large scale operations deliver economies of scale. All these factors keep our overheads low, and we pass on the savings to you, as part of our pricing strategy. It is a win-win situation where low rates attract more customers to our fold, allowing us to expand our operations even more, and customers of course get the benefits of low value, even while continuing to get superior vehicles and services. 
 
We train and invest in our employees, who understand their best interest lies in delighted customers. We have designed our external customer facing systems thinking like a customer, and making things easy for you.  
 
Over the years we have been running our minibus company, hundreds of customers across-the-board have availed our services, and almost all of them have been impressed by our sheer level of professionalism, and our dedication to serve the customer. This reflects in the testimonials they leave. 
 
Newport, a university city with a rich historical legacy, lies 12 miles northeast of Cardiff, oin the banks of river Usk, and is the third largest city in Wales. The town has been a bustling port since ancient times, and continues to remain a major manufacturing and engineering hub of the region. Major establishments and industries such as Airbus Defence and Space, headquarters of the Office for National Statistics, and headquarters of the United Kingdom Intellectual Property Office, and others are located in the city. The city hosted the Ryder Cup in 2010, and the NATO summit in 2014.  
 
The Newport Festival, which runs during the summer months, is a major festival in the region, drawing in significant crowds. 
 
The city has several places of interest. The Newport Museum, the National Roman Legion Museum, and the Roman Baths Museum, are the top museums. The remains of the Roman baths, barracks and the fortress walls of Isca Augusta at Caerleon are top tourist attractions. Caerleon, in fact is strongly associated with the legend of King Arthur. 
 
Reserve your minibus now by contacting our customer support team, or filling up the simple online booking form. We operate round the clock, with pickup and drop anywhere in the NP postcode area. 
WHY CHOOSE US
Coach Tracker
Flights monitor at all airports
Manage your booking
Printer friendly tickets
G.P.S System
Specialised GPS system Pick you up on time
Timetables
Excellent time keeping
Avoid train delays
Switch to coach to avoid rail disruption
Save money
Save money on all coach sizes
Travelling with us
Voted number 1 for customer service
Luggage capacity
All vehicles have luggage capacity depending on the number of people
---
Online Exclusives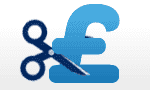 Lowest Rates Guaranteed save money on all sizes coaches.
Creditcards
All Credit Cards Accepted
( charges may apply )
Business Accounts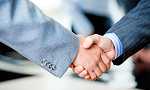 Business Accounts and Contract Work welcome.
Travel to Europe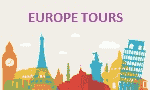 Travel to Europe- All inclusive
24 hours service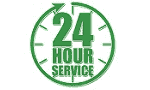 24 hour service 7 days a week.
Airport transfers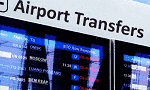 Airport transfers Free parking included at all airports.